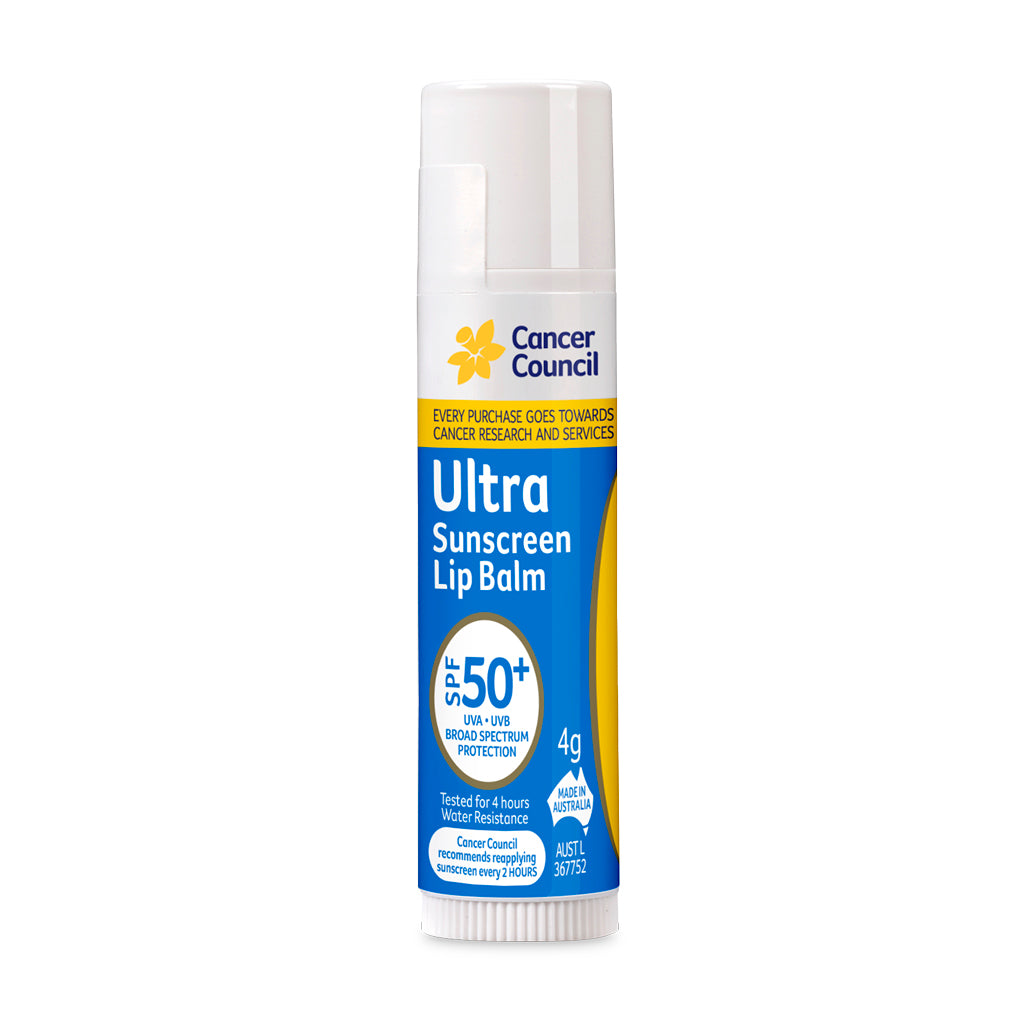 Ultra Lip Balm SPF50+ 4g
Ultra Lip Balm SPF50+ 4g
*Every purchase goes towards cancer research and services.
Always read the label. Follow the directions for use. Sunscreen is only one component of sun protection. Reapply every two hours and avoid prolonged sun exposure. Use five methods of sun protection: protective clothing, eyewear/sunglasses, a broad-brim hat and shade.
SPF50+ broad spectrum UVA and UVB protection
Advanced formula for ultra performance
Fragrance free
Suitable for all skin types
Tested for 4 hours water resistance
Ingredients
Active ingredients: Homosalate 10% w/w, Octyl Salicylate 5% w/w, Octocrylene 5% w/w, Butyl Methoxydibenzoylmethane 4% w/w, 4-Methylbenzylidene Camphor 4% w/w. Contains Saccharin

Caution:
Not suitable for babies under 6 months old. Avoid contact with eyes and broken or damaged skin. If irritation occurs, rinse thoroughly with water, discontinue use immediately and seek medical advice if required.