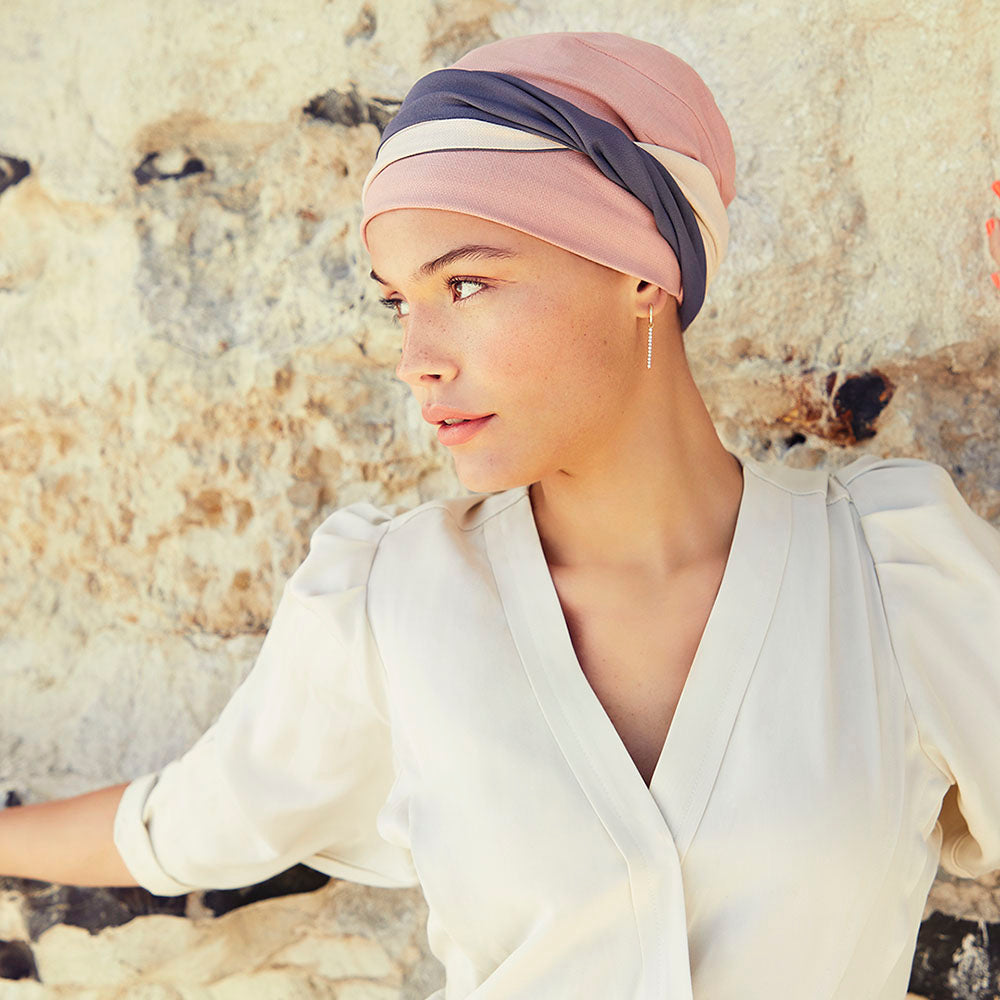 Christine Viva Mary Turban - Soft Rose Mix
Christine Viva Mary Turban - Soft Rose Mix
*Every purchase goes towards cancer research and services.
Regular price
$9500
$95.00
The Christine Viva Mary Turban is a gorgeous 2 piece mix and match style that is extremely versatile. The Soft Rose colour combination is suitable for all skin types and the woven material adds a touch of class.
The turban has a firm fit at the front and a slouchy fit at the back. The headband is made in a woven material so it can be worn with both sides facing out. At the back, the large elastic detail makes the headband comfortable to wear. You can wear the detail at either the back or front, both look amazing. Suitable to mix with different turbans such as Emmy, Yoga or Lotus and perfect to use with hair or wigs too. 
In stock, ready to ship

Inventory on the way